Tomohiro Kagami, President, Yamase Co., Ltd.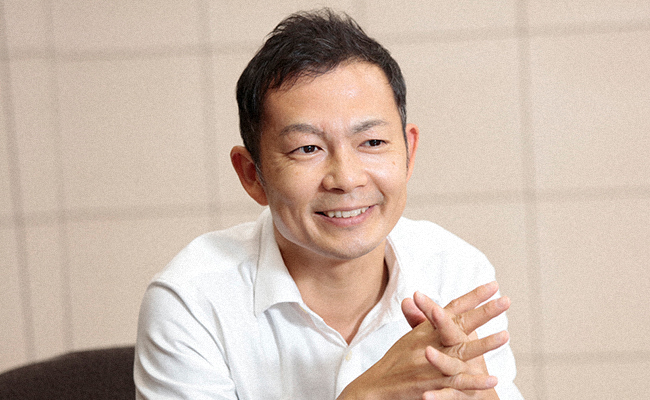 Over 82 years since establishment, Yamase has been engaged in the manufacturing and sales of ceramic raw materials, especially for the ceramic tile industry -- the traditional industry of the Mino area in Gifu Prefecture.
Turning back in history, ceramic tiles have long contributed to nurture the social infrastructure of Japan, and have been used for constructing buildings, roads and so on. Due to their excellent durability and design capacity, tiles have been loved by the people over centuries. Indeed, ceramic tiles have protected people and enriched the aerial space they have been incorporated in, specifically by strengthening houses and roads. Furthermore, their ingredients such as stones, clay and water are all blessings of nature, and are eco-friendly for containing no chemicals.
Today, however, the total volume of domestic tile production is going down sharply, owing to the advent of cheap substitute goods that are produced in large volumes outside Japan. Moreover, the intrinsic value of tiles has often ceased to be evaluated properly by construction companies and clients. Such condition in turn generates a crisis not only for our own company, but also for the entire industry of the Mino district in Gifu Prefecture.
The strength of Yamase lies in its "technology and development capability" that correspond to the quality standards requested by our client tile manufacturers. Furthermore, we have a high level of "human resources" that respond to our customer needs.
Hence, I acknowledge it as a personal mission to maximize the above strengths of ourselves and strive together with tile manufacturers, various companies and research institutions. To this end, I am determined to contribute not only to the happiness of my company's employees and all those involved, but also to activate the local industry and eventually convey the attractive features of Mino's raw materials and pottery widely to the world.
Our ultimate goal is to develop and produce raw materials for traditional and innovative ceramic tiles, which convey their genuine value and appeal to those, both inside and outside Japan. That is why Yamase will continue questioning what kind of technology and materials are truly in need, conduct R&D and development, and make meaningful proposals to human society and mother earth.

Tomohiro Kagami
President
Yamase Co., Ltd.